See on Scoop.it – MOOC Madness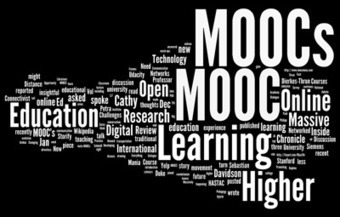 Massive Open Online Courses (MOOCs) have been making waves ever since Sebastrian Thrun and Peter Norvig's course on AI enrolled 165,000 students in 2011. Key questions include:
● How does the massive scale of these classes impact the pedagogy?
● What is the place of a MOOC in a traditional higher education curriculum?
● What kinds of learning can MOOCs supplement or replace?
● What makes a MOOC innovative (in other words, how do we leverage the MOOC form to innovate rather than perpetuate pedagogical practices)?
● How do we address the problems raised by MOOCs, such as unprecedented incompletion rates?
● (And — perhaps most importantly — are these problems really problems?)
As the discussion around MOOCs evolves alongside the MOOCs themselves, the HASTAC community remains deeply engaged. This collection is designed to highlight posts on www.hastac.org about MOOCs, online learning, and digital pedagogy.
See on hastac.org